Energy tech's smart data revolution
Ian Burgess
Chief Technology Officer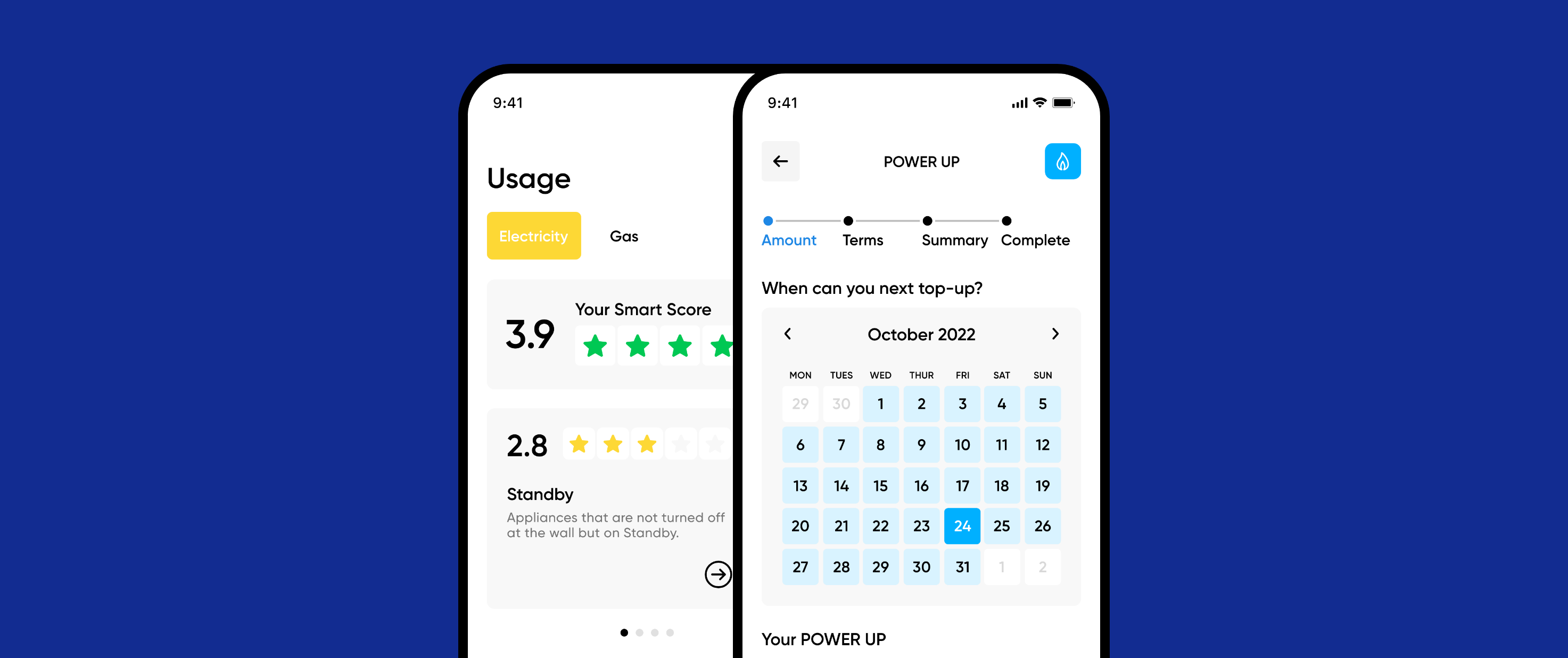 In property, it is all about location, location, location. In the energy world, that mantra will soon be data, data, data.
In the distant past – by which we mean before we installed the UK's first smart meter in 2005 - the only data that came from old-fashioned gas and electricity meters was the reading and this might happen only once every few weeks or months. With such limited information, energy providers could just issue bills and little else.
Smart meters have changed all that.
In August, the energy regulator Ofgem announced that there are now 29.5 million smart and advanced meters in Britain's homes and small businesses.
These smart meters provide a rich stream of data - smart electricity meters can deliver information on energy consumption every ten seconds and smart gas meters every 30 minutes.
Once the whole of Britain goes smart that amounts to a lot of data. Ofgem says there are 28.7 million electricity meters and 23.8 million gas meters (both domestic and business) in the UK. Once the smart meter network is fully rolled out, that equates to 90.9 trillion data points a year.
Used in the right way that data can bring benefits not just to domestic and business consumers but also to energy retailers and companies outside the sector.
The value of data is not a new thing. Facebook and Google have made billions from the smart use of the data they have harvested from their billions of customers.
What is new is recognising the rich data that is becoming available in the energy sector.
Data is at the heart of Procode, which has carved out a well-deserved reputation for innovation in the technology used by energy retailers and gas shippers, through products such as Gas Shipping Platform, Intelligent Data Adapter and Meter Expert.
Procode's enviable tech stack is built on three pillars: consumer data, business data and best-in-class tech.
Procode will provide smart data to consumers to help them use energy better, go green and slash their bills as well as leveraging the information from smart meters to help consumers get benefits in other areas.
There is potential in sharing energy data – with the customer's consent – with insurance companies and other financial services companies for our customers' benefit.
We are producing gigabytes of data and combining that with data from other companies could allow consumers to save money. It could help reduce insurance premiums, for example.
We see it as data for good.
It will also provide that data in an aggregated way for businesses to understand their customers better.
This new flow of data from smart meters can yield unexpected insights. Looking at our top-up activity, we can see when the news happens. We could see when lockdown was announced and also when it was announced that The Queen had died. It helps us and others predict demand and better manage supply.
Imagine if you are a housing association, this data will help you see energy utilisation across your estate at a glance.
Our expertise in handling big data is proven and is one of the reasons we have emerged as a best-in-class energy tech company. Our robust and available payment platform handles more than 13 transactions every second at peak times and through the self-service feature of our app we handle more than 1.3 million Power Ups annually.
The data opportunity is not just for the hundreds of thousands of Utilita customers Procode's tech serves. We are building a platform that will allow us to consume the meter data of non-Utilita customers, accessing their smart meter data to open up opportunities for them.
The third pillar of Procode's offering is providing proven, smart technology to others in the energy business as well as industries with similar tech challenges, such as utilities and financial services. Better data and tech will enable energy providers to cut the cost to serve their prepayment customers. Currently, it costs more to service a prepayment customer than a credit customer. It is about doing whatever we can do with technology and data to allow customers to self-service. When they are in debt, the last thing they want to do is talk to an agent. This will mean that the agent only speaks to those customers with real hardship cases where tech cannot help. That way we can provide great service to those who prefer to do it themselves as well as those who need more help.
Managing that huge new flow of data will be a challenge but it is one that Procode is well prepared to face.