Why today's consumers want to go one step beyond a Martini
James Evans
Product Owner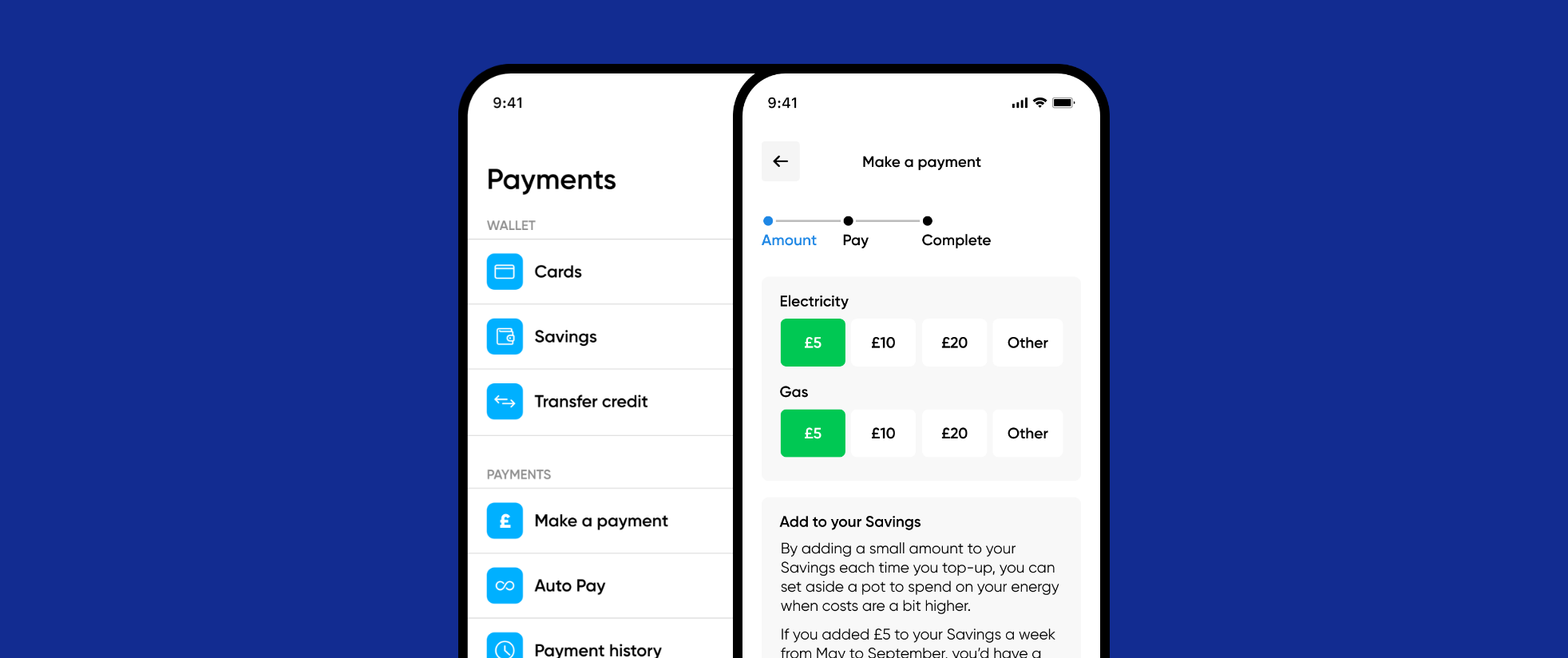 In the days before people started drinking prosecco and Aperol spritzes, one drink brand liked to market itself with the slogan "Any time. Any place. Anywhere." The makers of Martini were perhaps playing on the popularity and attitudes of its most famous drinker – James Bond – but were pre-empting a trend that has only grown with the growing power of consumer technology.
These days the slogan could be applied to almost anything we consume, not just Martini. The ability to have and do the things we want whenever and wherever we want is just taken as read by today's on-demand generation. Watch an obscure music video from 1989? YouTube. Download all the episodes of a television series and binge them? Netflix. A can of dog food for the cockapoo? Amazon Fresh.
It used to be that topping up your electricity meter was something that couldn't be done whenever and wherever. Back in the day, you needed a steady supply of coins which you had to physically insert into the meter itself. For many, this was the only option. This all changed with the invention of top-up terminals which appeared at newsagents and other high-street retailers. You could now top up your meter when you bought a packet of Jelly Babies and a copy of the Daily Mail.
Now, of course, consumers want even more flexibility than that. The My Utilita app, built by the team at Procode, lets people top up their accounts from pretty much anywhere… although getting a mobile signal at the top of Everest (or even while out on a brisk walk in the countryside) means that coverage is not universal.
One of the things we realised quickly from listening to the feedback of householders is that some people want to be able to top up on behalf of others. Imagine you have a vulnerable relative who struggles to use technology to top up their account when they need to. Or perhaps your daughter is struggling to make ends meet with the cost-of-living crisis this month and just needs a little extra help from mum?
If you have a parent or child who has shared their details, such as date of birth and Customer Reference Number, you can also register through the My Utilita app. This means you can top up on their behalf whenever you want. You can also register to do Auto Pay on their behalf, as we wrote in a previous blog post here.
If a mate rings from the newsagent and asks if you want anything, you can also go into the My Utilita app and share a barcode with them so they can top up on your behalf, without having to share any personal details.
Another good example is student housing. Quite often you get one person who will take the bull by the horns and register all of the accounts at a shared house, such as the television, phone and energy. Their details are in the system, but they don't need to share those with other members of the household. The other members of the household can register with their friend's customer number and date of birth.
In the past, having a prepayment meter has often been seen as the most restrictive way of paying for energy. We don't think it has to be that way. With options like Top-up Anywhere and Auto Pay, we are making pre-pay energy as flexible as pay monthly.
Utilita knows that many of its customers are financially vulnerable and being able to offer payment options that give them choice, particularly if someone else can pay from time to time then that gives great peace of mind.
Martini may have been available any time, any place, anywhere but we think that these days it is more about being available any time, any place, anywhere but also to anyone.